X1 Manchester Waters – Tower D – Manchester, UK
X1 Manchester Waters is a residential development located close to the centre of the UK's 'second city' of Manchester. The development is already proving to be the perfect retreat, overlooking the tranquil waterfront whilst being near Manchester's vibrant city centre, offering tenants the best of both worlds.
This outstanding development is comprised of five phases and a total of more than 500 apartments, which will be furnished to the highest standard. The first tower is now complete and tenanted, with Tower B now approaching a watertight state. Ranging from spacious studios to high-end three bedroom units, most apartments will benefit from the spectacular view across the waterfront towards the nearby quays or over towards the city centre.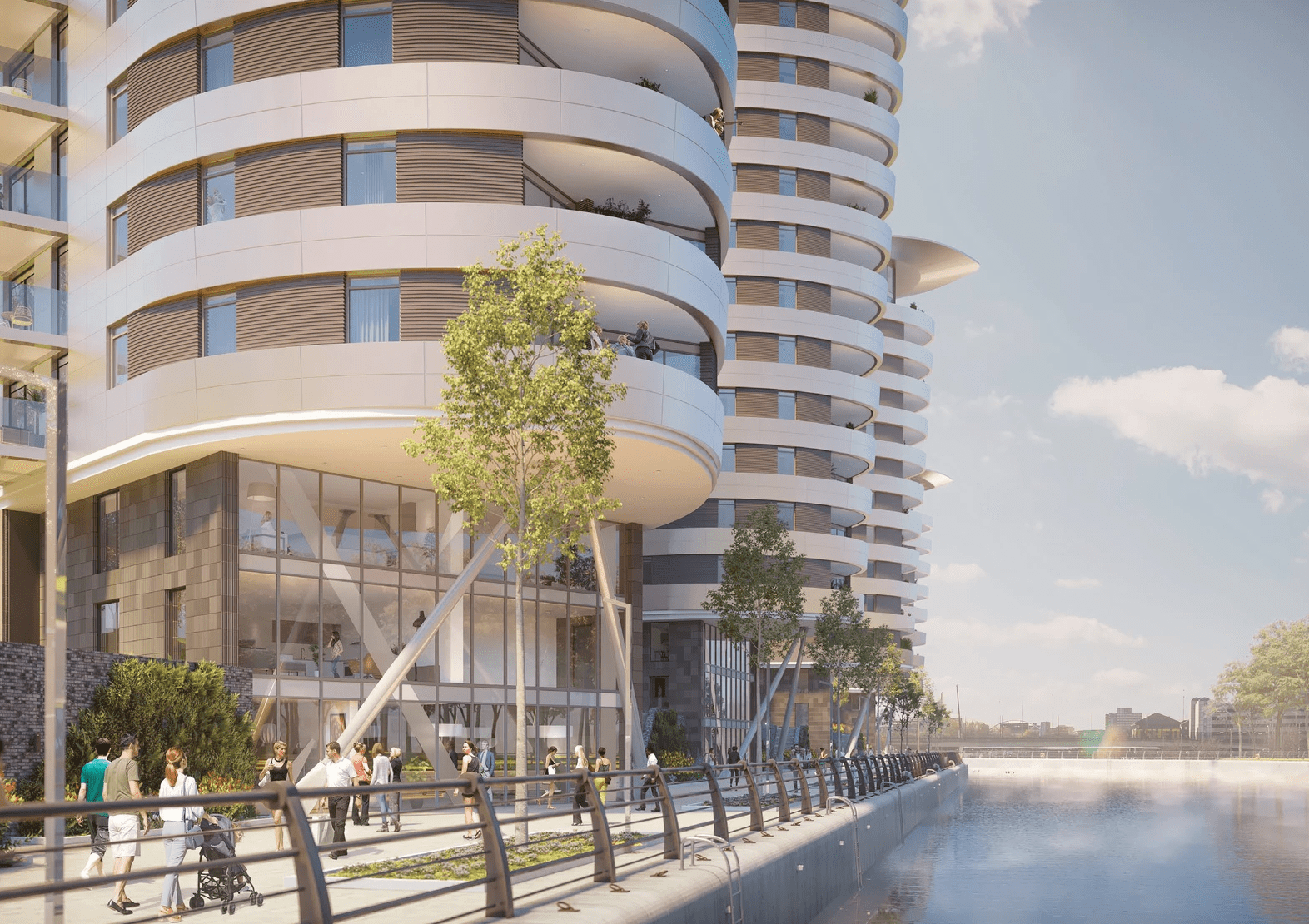 2 Years 6% Rental assurance
Free Furniture pack 
Discount on purchase and car parking

10 mins walk to Manchester United
7 mins Metrolink to Deansgate-Castlefield
10 mins Drive to Manchester Airport