X1 MEDIA CITY: TOWER 3 – Manchester's Media City UK
Located in the thriving area of Manchester's Media City, X1 Media City will be the largest residential development in the North West and will dominate the Salford Quays skyline.
These four iconic towers will boast a mix of studios, 1, 2 and 3 bedroom apartments, with the first and second floor space being offered for commercial and retail units. Providing 1100 apartments, private underground parking will also be offered.
Already home to iconic buildings such as the BBC and ITV television, this landmark development is located within the midst of Media City, adding to the £1.4 billion of public and private investment that has made this area one of the key growth areas in the country.
X1 Media City is the 23rd development launched by Knight Knox and X1 Developments and allows investors to take advantage of an investment product that will not only provide excellent yielding investments today but also is guaranteed to be an unparalleled contribution to any property portfolio.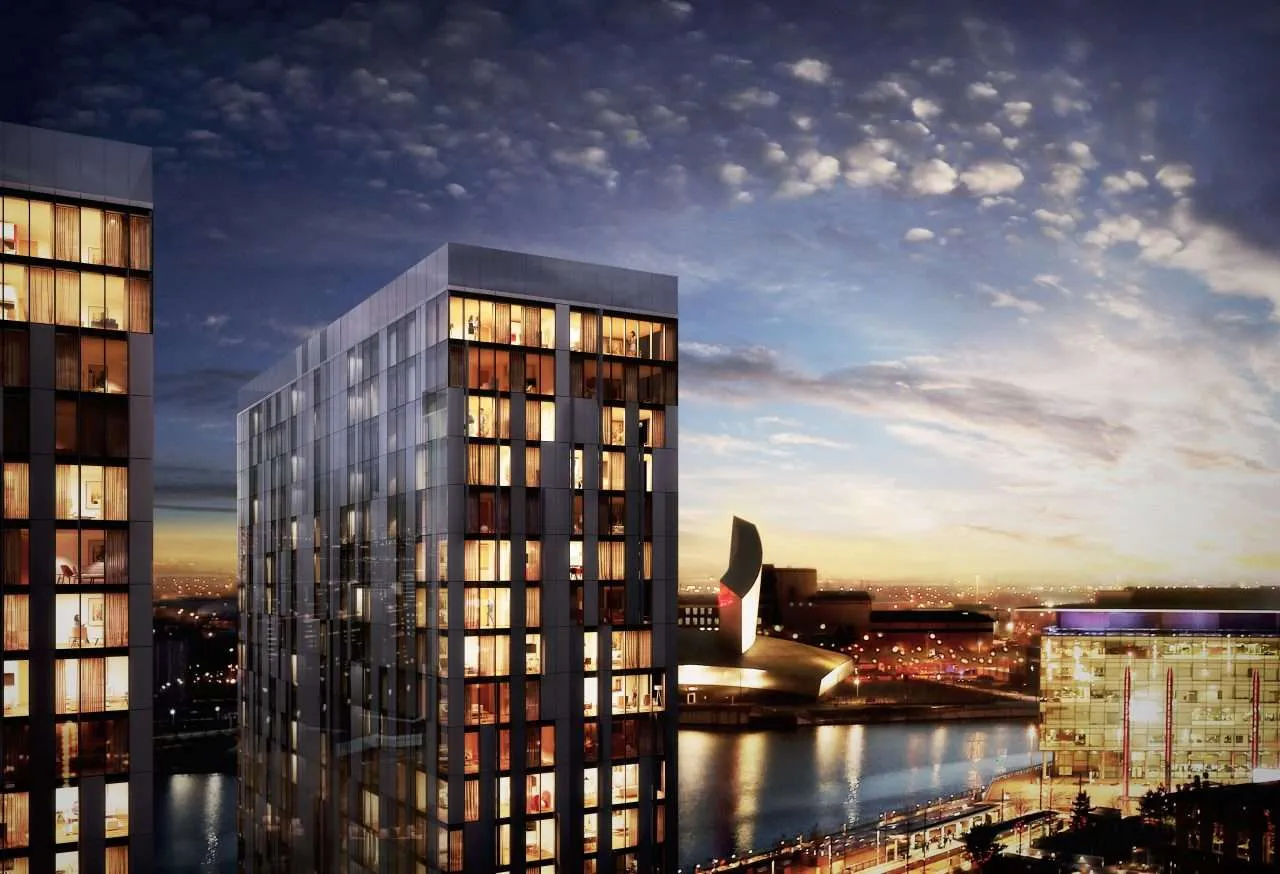 No. of apartments: 275 Unit
Excellent location in MediaCityUK
Close to Manchester city centre
Towers 1 and 2 completed and tenanted
Parking available on selected units
Amenities: Gym, Private cinema room, Fob-operated entry system with video link, Underground car parking
One of the best rental markets in the UK
High capital appreciation achieved on Tower 1
Nearby : Harbour City tram stop (0.1 miles) / MediaCityUK (0.7 miles) / Manchester United Football Stadium (1.4 miles) / University of Salford (1.5 miles)